Passivhaus Practical Training
A practical session exploring real life scenarios for Passivhaus build on site.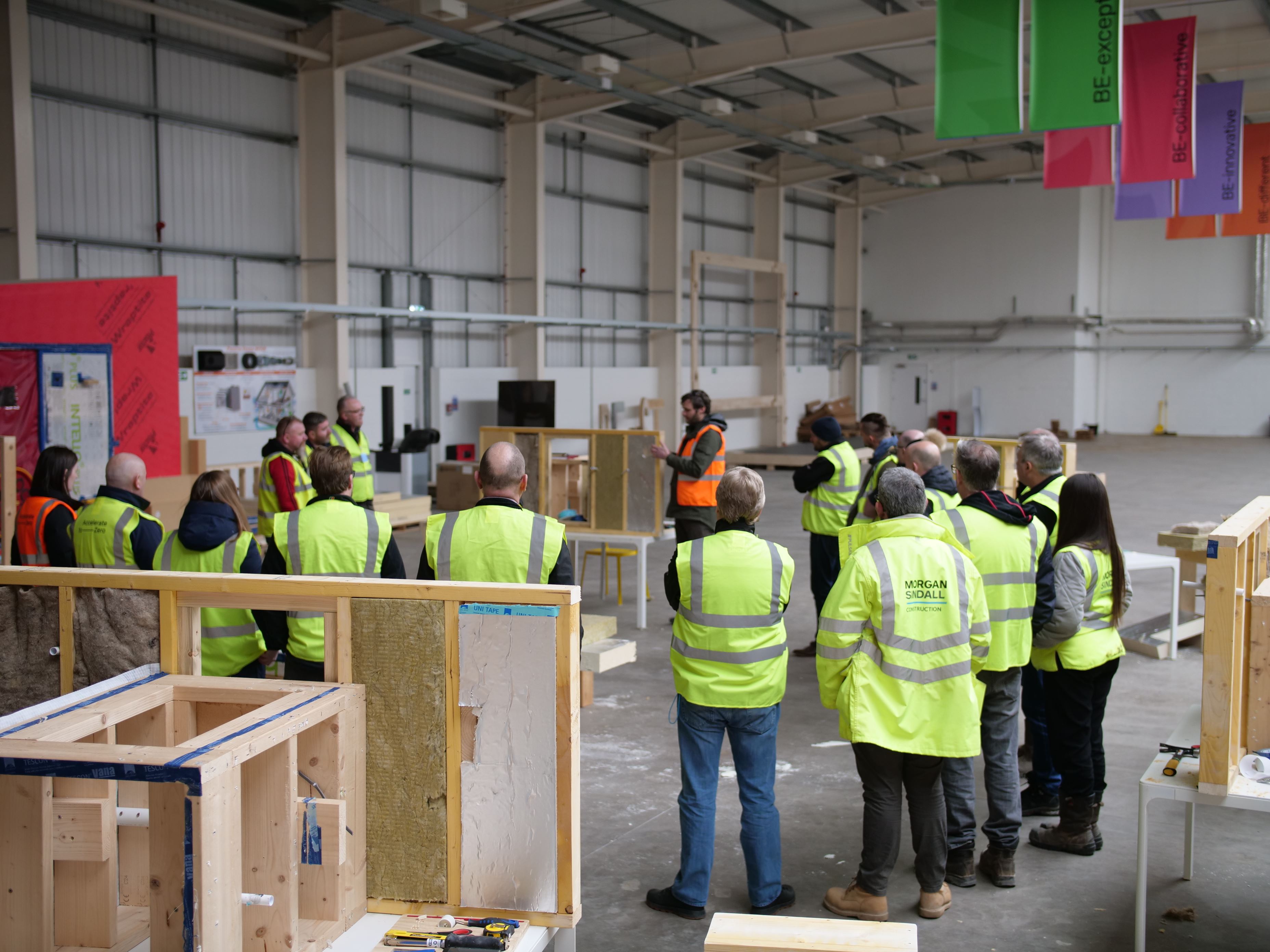 During the day our hands-on activities will give you rapid upskilling of:
• Designing for construction, what's really needed to get it right and the consequences of not doing it; how to assess the risks in a design.
• What can go wrong, how to avoid it, and remedial work; learn from our experience and mistakes!
• What good looks like; airtightness, insulation and more.
• Familiarisation with specialist products, and techniques for effective application
• What it takes to achieve the airtightness.
• Impact of sequencing and material choices.
This training is aimed at people who have completed the Passivhaus Designer or Passivhaus Contractor training. Led by experienced practitioners, our practical session builds on the theory covered in those courses and allows participants to explore the realities of delivery.
Delivered at BE-ST's ground-breaking Innovation Factory in Hamilton, the training is run in partnership between Coaction Training CIC (formerly Carbonlite/WARM Passivhaus Training) and BE-ST, both not-for-profit organisations passionate about upskilling the construction industry for a low carbon future.
Why should you come on this course?
DESIGNERS & CONSULTANTS: This course will help you assess the buildability of the design, appreciate what contractors need to know and effectively support them through the process.
CONTRACTORS: Gain the knowledge to effectively plan and manage a successful Passivhaus build from assessing the design for risks, to understand what it takes to achieve a quality build.