East Whins eco-village: From airbase to ecovillage
The development of East Whins ecovillage in Findhorn, Forres, was led by community from start to finish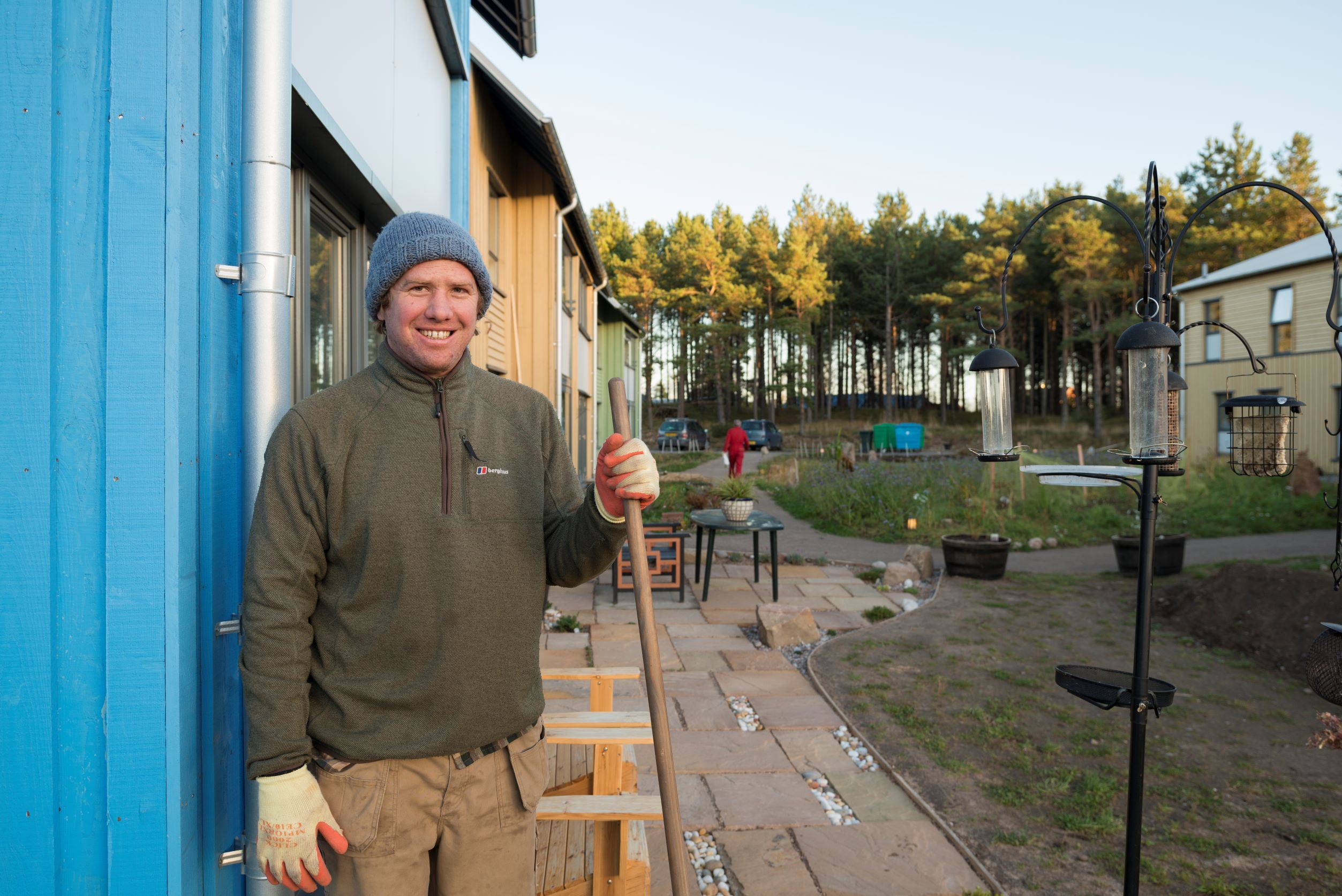 Local value and impact, together with a strong focus on sustainability, was at the heart of this project from concept to delivery
The eco-village approach was adopted by the Findhorn Foundation near Forres to create environmentally responsible and sustainable housing for their growing community.
During the 1980s, the Foundation began an intensive building programme, which created more than 100 homes over the following 40 years. In 2014 the community formed Duneland, a development business that would deliver 25 additional homes, resulting in the Eco-Village as it can be found today.
Local timber from local suppliers for local people
Funded by a combination of philanthropic contributions and community support, the project was based on community principles, beginning with community discussions about how the land should be used and detailed consultations on initial planning and design.
The brief was to create 25 homes in a cohousing development, consisting of ten two-bedroom and three three-bedroom houses and 12 two-bedroom flats, as well as communal spaces like a common room and laundry, workshop and bike store. Car parking would be outside the main development to encourage more cycling and walking.
Locally-sourced materials were to be used wherever possible, and the sensitive ecology of the largely dune and gorse site had to be protected over the project's development.
How does it add value locally?
Local materials
Local suppliers
Local main contractor
Local subcontractors
Creates local markets or services
Local environmental impact
Locally focused social impact