Steeling the show with new approach to Passivhaus
If you've ever visited the BE-ST campus, you might have seen a unique wall as you drive in… This ground-breaking rig envisioned by Morrison Construction's Low Carbon Manager Allan Smith is showcasing what's possible with Passivhaus as it trials a new material approach using steel.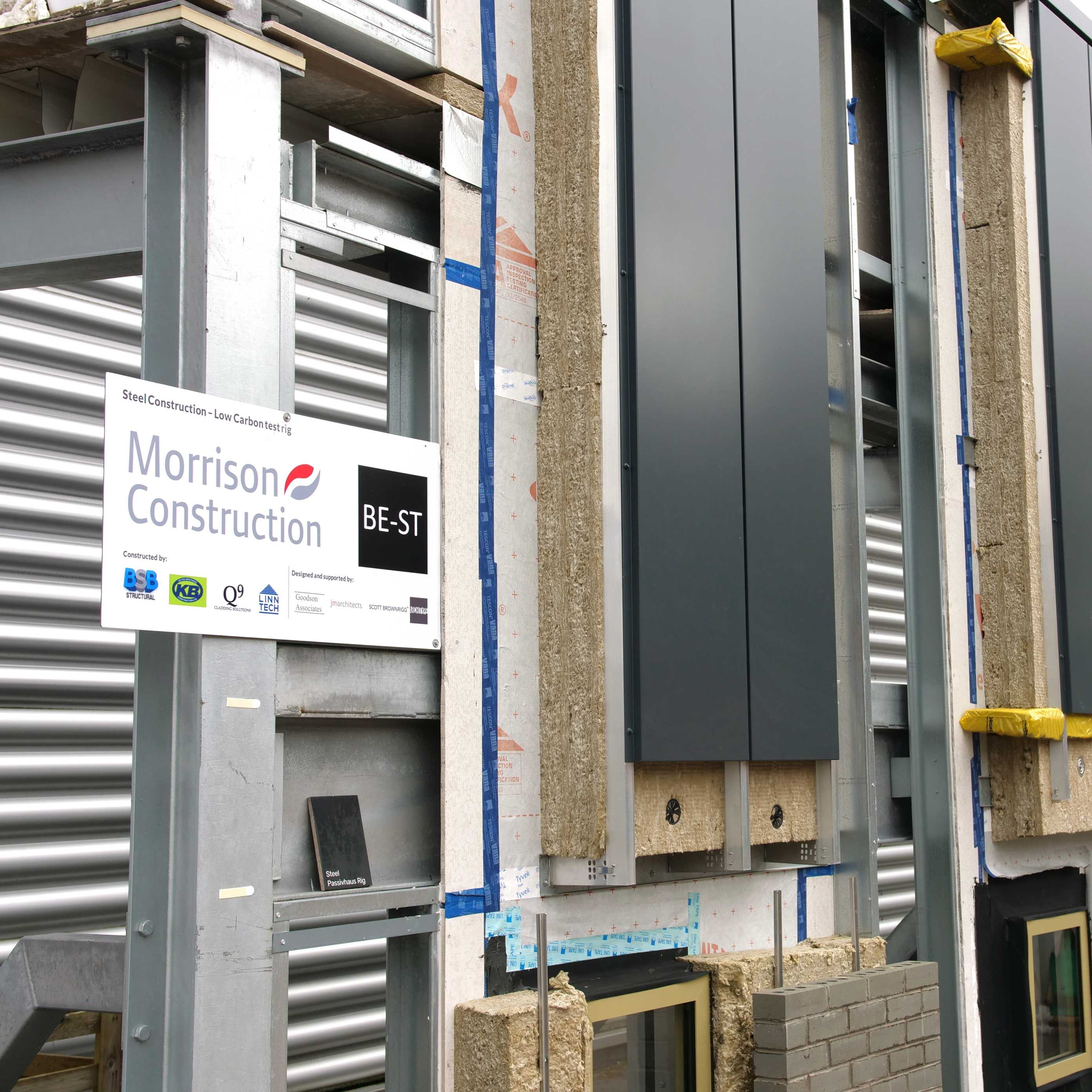 Background
Construction in Scotland is going through rapid transformation. Accelerated by a focus on low carbon, clients' motivations are changing and they are increasingly incentivised to focus on low energy buildings. 
A number of local authorities have adopted the Passivhaus standard as a process to deliver low energy building. Until recently, Passivhaus has been almost exclusively used in domestic projects, with construction processes and detailing predominantly utilising a timber structure and domestic scale detailing. 
The scale of projects that are now utilising Passivhaus in both the public and private sector means we need alternative construction solutions as there are limitations in both spans and cost at scale for timber. In Scotland, a steel frame is the most common approach due to both its structural performance and commercial competitiveness. But delivering a Passivhaus building in steel is often considered more complex due to potential issues around thermal bridging, airtightness and intricate detailing around steel structure. 
Identifying the upcoming pipeline of commercial Passivhaus projects, and recognising the requirement for both consultants, sub-contractors and the supply chain to upskill in Passivhaus steel detailing, Morrison Construction approached BE-ST to partner in the construction of a 'steel test rig' to test various build-ups and details utilising steel frame techniques. 
Activating steel in Passivhaus
Bringing together a team of over 12 organisations into the design and delivery, Morrison Construction delivered a demonstration steel Passivhaus rig at BE-ST's Campus.  
The purpose of the rig is to test current construction processes to identify suitability for Passivhaus design, with the understanding that in order to deliver cost effective solutions for clients, designs solutions should be standardised and familiar to the supply chain. 
The test rig was split into three bays, with each bay designed to test a different build-up. Design development took place with input from designers and support from sub-contractors, supported by thermal modelling from a specialist to enable both design, digital modelling and buildability to be considered collectively. 
According to Low Carbon Manager Allan Smith, by gaining feedback from designers, supported by input from sub-contractors on buildability, the rig has enabled solutions for them to be tried and tested in a safe environment. In doing so, it enables Morrison Construction's live projects to develop with confidence, and crucially help to drive favourable commercial outcomes by reducing unknown risk costs built into sub-contractor orders given their input into the process and access to the rig for detail level understanding.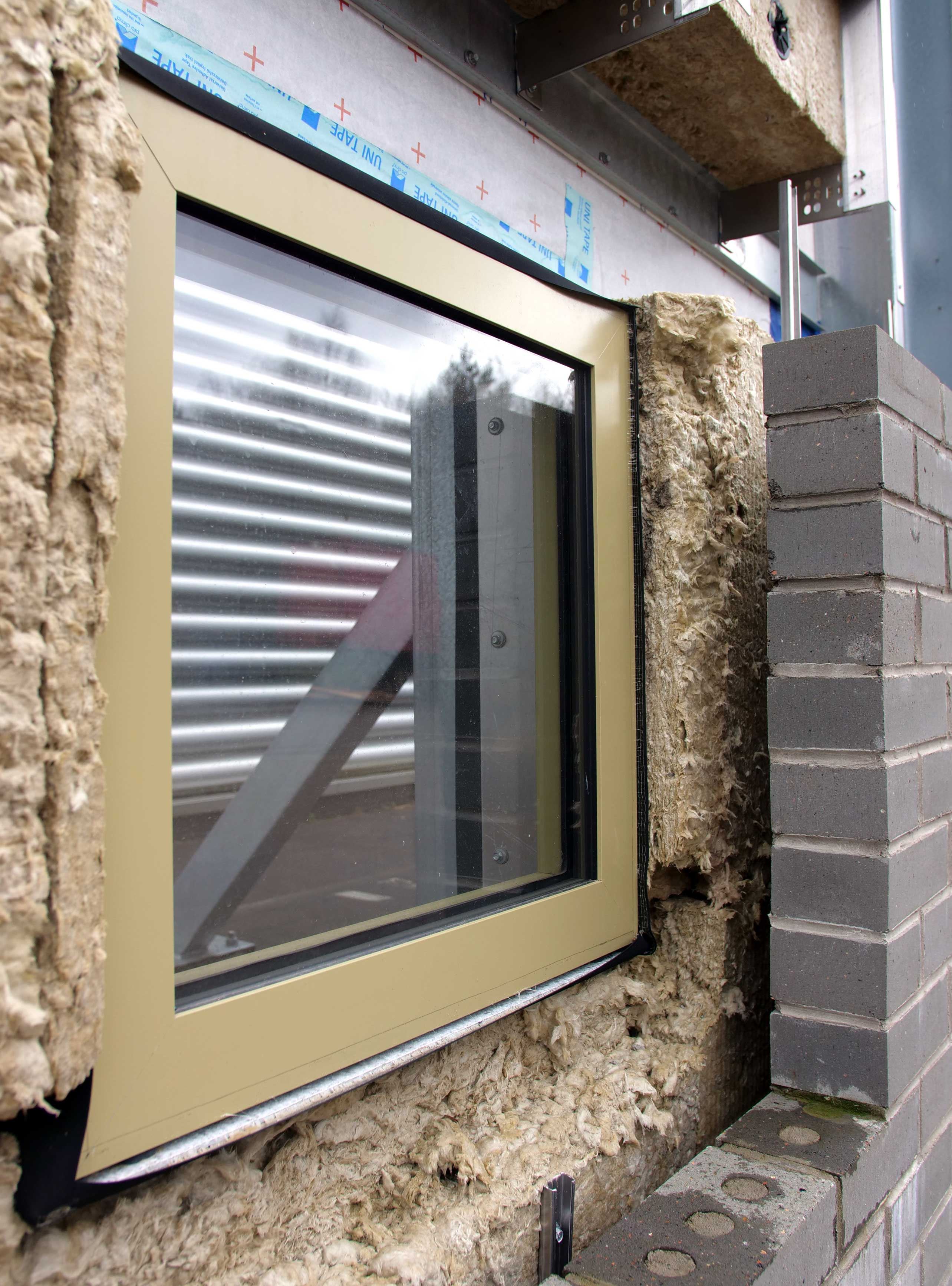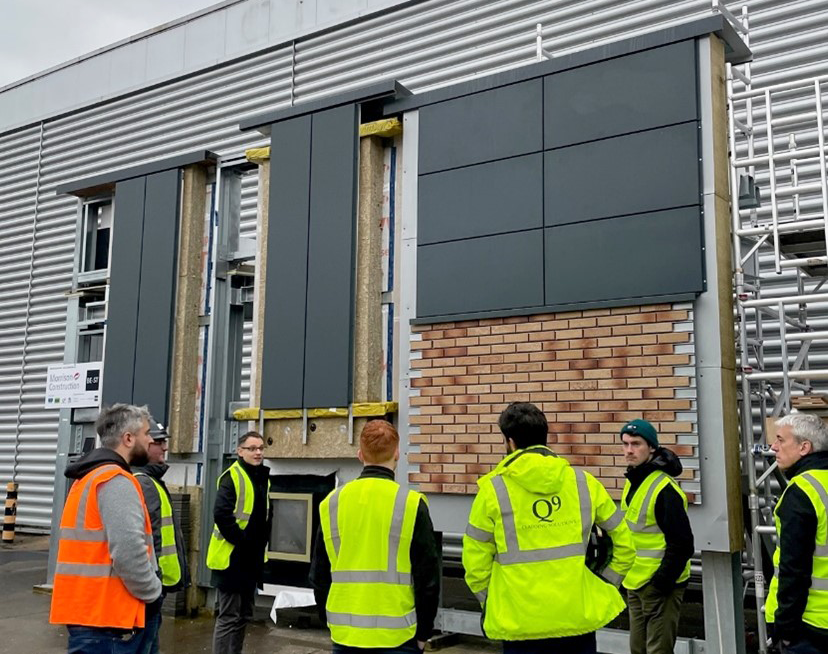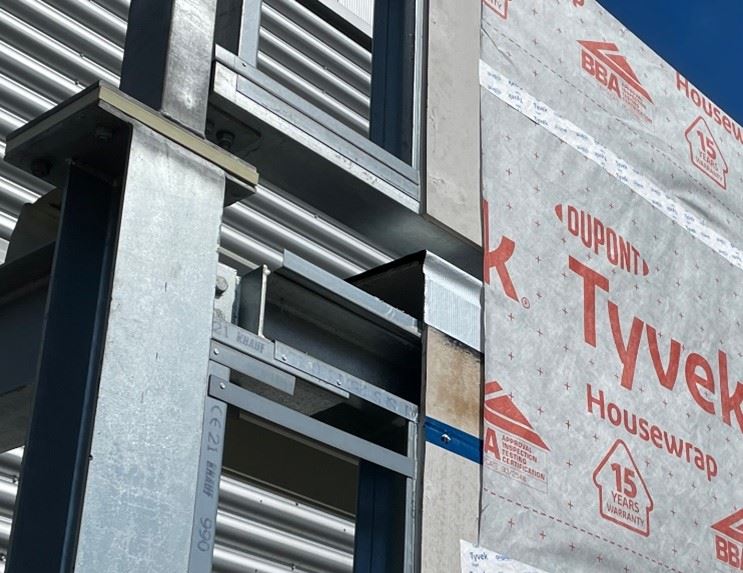 The rig continues to be a valuable tool for project level discussion with clients, designers and sub-contractors

Allan Smith

Low Carbon Manager, Morrison Construction
The impact
The work at the rig has further been supported by the Passivhaus Trust, with findings from the rig being included in Passivhaus Trust industry white paper on steel detailing in Passivhaus buildings (not yet issued).  
The rig continues to be a valuable tool for project level discussion with clients, designers and sub-contractors and will continue to evolve alongside the upskilling requirements of the industry and the projects being delivered. 
Going forward
The construction industry in Scotland is rapidly transforming and Passivhaus design is playing a major role in the development of low energy buildings, especially as new legislation appears. While steel frame construction has traditionally been perceived as complex and challenging in Passivhaus design, the development of a steel test rig has enabled consultants, sub-contractors, and the supply chain to upskill and test various build-ups and details using steel frame techniques.  
By using the rig to identify standardised and familiar solutions that are suitable for Passivhaus design, the construction industry in Scotland is in a stronger position than ever to deliver more varied large-scale and commercial solutions.