Changemaker spotlight: Fraser McCulloch, the Architectural Technologist building in remote locations 
Fraser has gone from BE-ST Master's student to sitting on the Construction Leadership Forum's MMC working group which is acting on behalf of Scottish Government.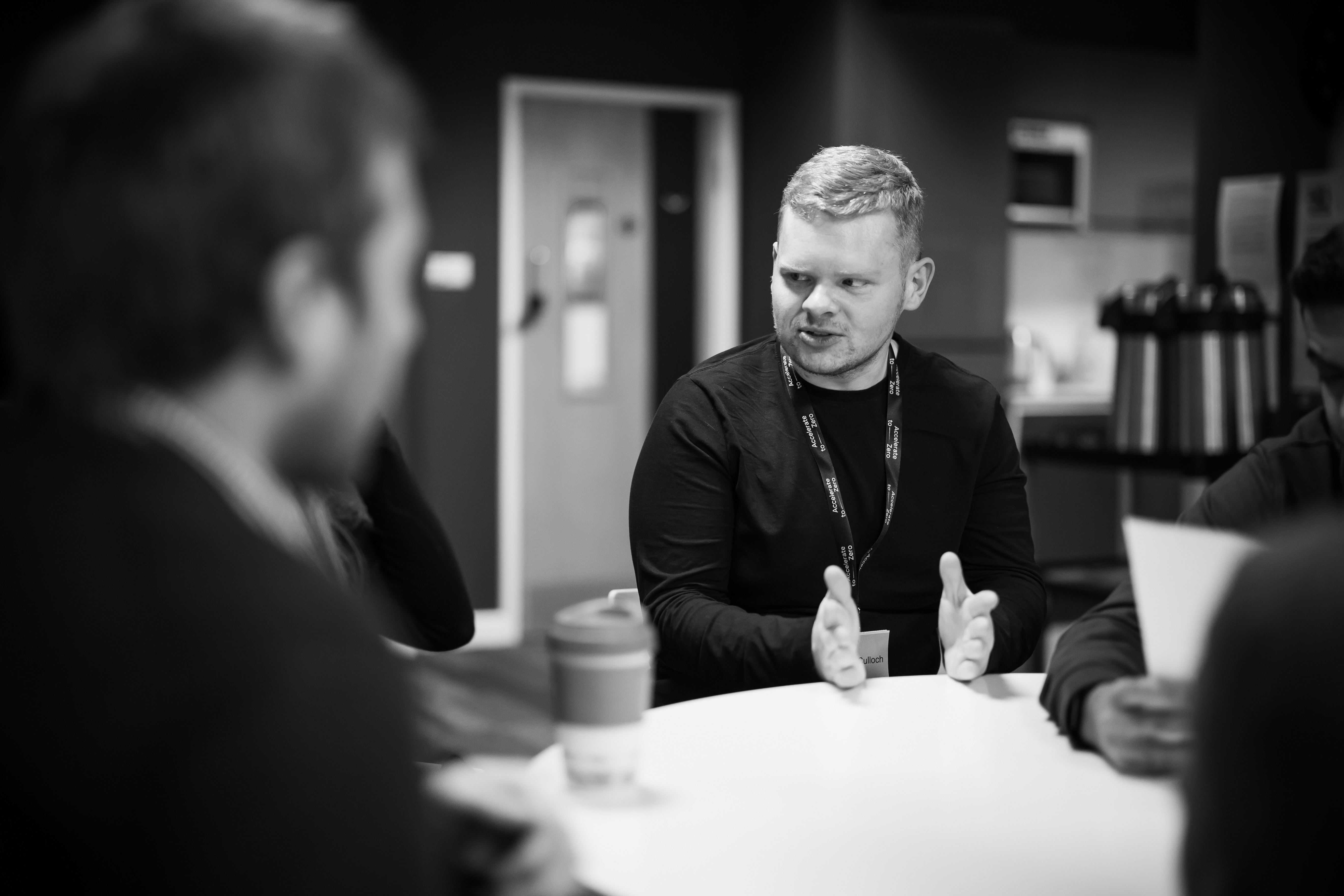 Meet Fraser McCulloch, Architectural Technologist at Spey Building & Joinery, and one of our Built Environment Change Makers (BECM).
Fraser's relationship with BE-ST goes back from before he started as a Change Maker – back in 2020-21, we funded his Master's scholarship through our Built Environment Innovation Master's Fund.  
We were impressed with his passion for modern methods of construction (MMC) back then. Now he has gone onto sit on the MMC working group as part of the Construction Leadership Forum (CLF), acting on behalf of Scottish Government, giving his input on pathways, recommendations and progress from the unique perspective of someone working in the industry in remote and rural areas. 
Building remotely 
Fraser works at as Spey Building & Joinery, a construction company based in the Highland village of Kingussie in the Cairngorm National Park. 
Fraser is their first Architectural Technologist – a new approach and one which is working. 
Fraser is currently working on a bespoke 5-bedroom detached home in Aviemore, which is set to be a near-Passivhaus. Fraser has become a certified Passivhaus designer for the project. There is also scope for using offsite manufacturing on the build. Fraser is working closely with the client to make sure the build is fit for purpose, his favourite thing about the job.  
Getting into offsite
Fraser has found that modern methods of construction are particularly useful in rural construction. One of the challenges with building in rural areas is being able to physically deliver materials to site and put up the structure in what can be treacherous conditions. High wind speeds can make erecting kit impossible. Some projects are so remote that getting lorries of raw materials there to continually progress the build is not feasible.   
For this reason, Fraser's company have employed offsite manufacture out of desire and out of necessity.  
They have used both prefabricated panel systems and precast foundations in previous projects. 
Fraser notes that it is a common perception that offsite manufacture is exclusively for large enterprises, but this work is living proof that offsite can be applied by smaller companies where and when it makes sense. 
Offsite has been growing in size over 10-20 years and it's definitely something that's achievable for industry to adopt because there's tonnes of benefits.

Fraser McCulloch
BECM and the Construction Leadership Forum MMC working group
Fraser first found out about BE-ST through his lecturer at Robert Gordon University who suggested he apply for his Master's through us. After this he applied to become a Change Maker and, through this initiative, Fraser started his work with the CLF. Change Makers were offered the opportunity to join the various CLF working groups to support their delivery, and Fraser put his name forward for his area of expertise.  
Fraser works with the group chair Ryan Goser to offer his insights as someone who has studied MMC and as someone who is part of an SME employing offsite techniques.  
The group's aim is to get offsite into industry, and Fraser notes that this shift is already happening in industry. Offsite is being used, it is growing in size, and his own company have seen the benefits of it. 
We're just having chats about the impact that we want to make in the industry, what we want to get across to local authorities, the Scottish Government and to a wider audience as well.

Fraser McCulloch
Message to industry
Fraser initially wanted to be a lawyer as a child. But he liked drawing, his favourite class in High School was graphic design and when it came to choices, he felt Architectural technology was a better fit. This is a common theme we've seen among our Change Makers. Many didn't first see themselves in the sector but have loved finding themselves part of it. BE-ST is proud to have been able to support Fraser on his career in the built environment through multiple stages and see the impact he is having in the space as a result.