Changemaker spotlight: one of the UK's youngest Passivhaus consultants
Meet Liam Kelly who, after finding an interesting way into construction, is now performing an interesting role in construction by working as a Sustainability Coordinator for Allies and Morrison.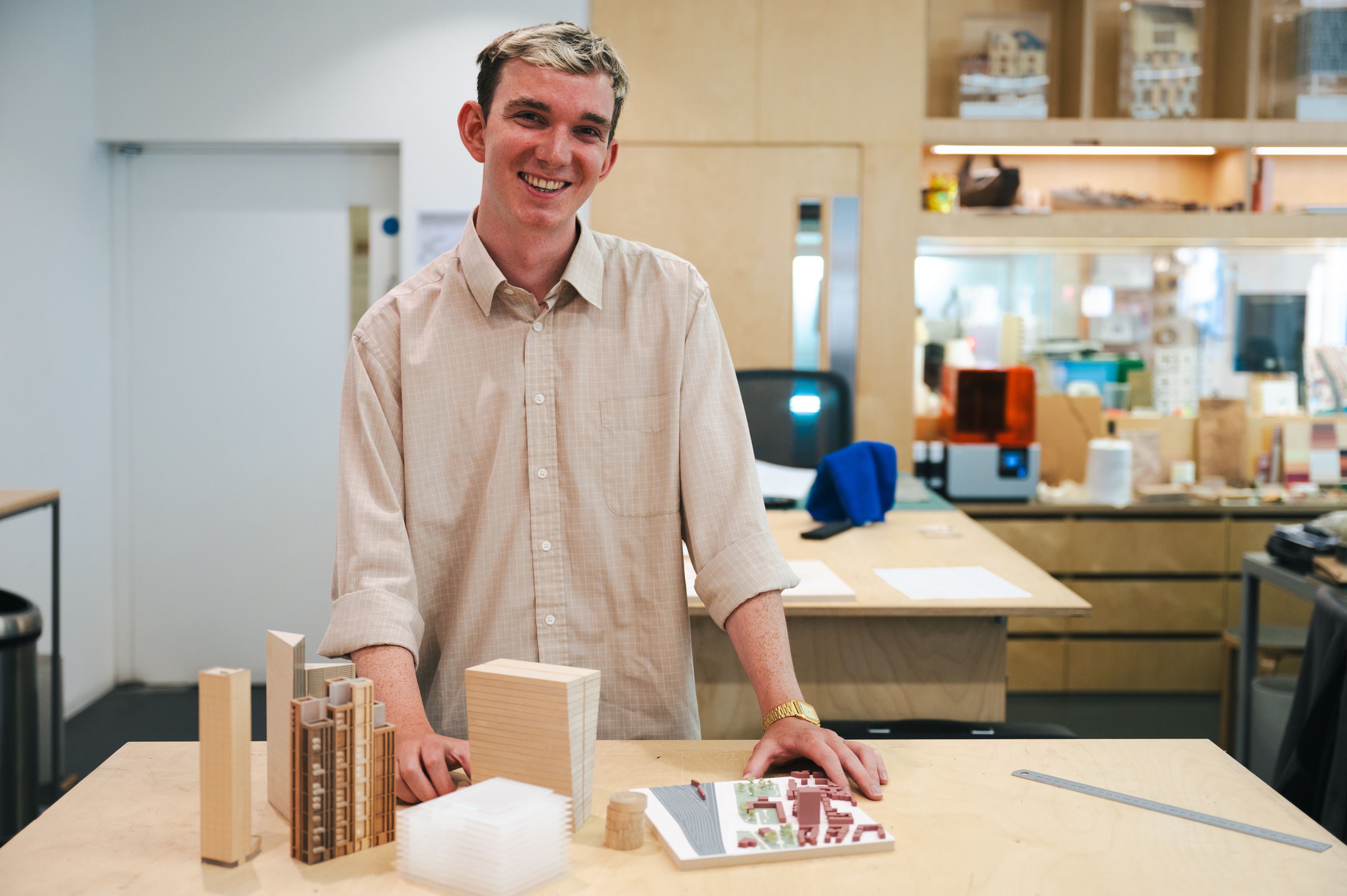 At a young age, he is living up to the Built Environment Changemaker (BECM) name in many ways: he has co-founded a group of young built environment professionals in different fields including local authorities and is scoping out work on what would be a UK-first Passivhaus project.
Life as a Passivhaus consultant
Liam is a certified Passivhaus Consultant now, but his career didn't start that way, graduating with an Engineering degree and expecting to start a role in aerospace. However, he had two interests when he left university – engineering and sustainability – and his brother suggested that working on Passivhaus in construction would be the perfect fit to combine both of these.
Liam then joined the construction industry and developed his technical expertise working on a number of innovative projects while at Etude and AECOM. In 2022 he moved to his new role at Allies and Morrison, relishing working alongside Architects on more exciting new developments, including what may become the UK's first Passivhaus Lab Building.
Passivhaus is infiltrating into briefs.

Liam Kelly
Fundamentally, Liam feels the key responsibility of a Passivhaus Consultant is to advocate for the highest possible building performance at all stages of design, from concept to construction and post completion. But advocacy doesn't end on live projects, and another key role is bringing unconverted Clients up to speed with the benefits Passivhaus can bring them.
A big part of this is the data, financial incentives, financial modelling, and also the policy-led case for Passivhaus, which is a space he is interested in exploring in more detail and one of the reasons he helped set up the Built Environment for the Future (BEF).
Built Environment for the Future (BEF) and BECM
Another project that Liam works on is the BEF: a forum which describes itself as a sustainability sandbox of people from multiple fields coming together to discuss problems and sticky points. Through this network, they host events to learn more from each other in their respective fields.
Liam feels there is a misconception  that the built environment is only for some people as a career, however he has come to realise that the sector and roles within it are so diverse that there really is a role for everyone.
By co-leading this group and being part of the Built Environment Changemakers, Liam has found that bringing people out of silos through these groups and collectives, change is more likely to happen.
One person alone can't bring about national change – we need to come together as a powerful voice to bring everyone with us.

Liam Kelly
The next generation
Liam would like to see big changes, including a relook at how we supply energy nationwide, and the standards we built our homes to. He would like to see the upcoming Scottish Passivhaus equivalent legislation rolled out across the UK.
He notes that the BE-ST practical training programme is a fantastic asset and is something that should be done across the nation. For the sector, LETI offer fantastic resources and guidance on Passivhaus, energy and more.
However, with recent changes in legislation in the UK, it seems like a stark contrast between an older generation making choices on younger and future generations, and the younger people who want change to happen.
The good news is that the next generation is already making an impact on our built environment's environmental footprint, and Liam Kelly is a shining example of this.