Critical to the future of the built environment
A carbon accounting module stresses the need for environmental data to be calculated for each project, while a fabric-first module will focus on design decisions that you can use to reduce energy consumption. The role of sustainable insulation materials, including homegrown alternatives, and mass timber solutions also formed a core part of the course.
Now completed, training included a blend of online learning and live demonstrations at BE-ST's Innovation Factory in Hamilton – home to the UK's only commercial-scale vacuum press for manufacturing cross-laminated and glue-laminated timber components, and a Pilot Insulation Line for trialling new insulation materials.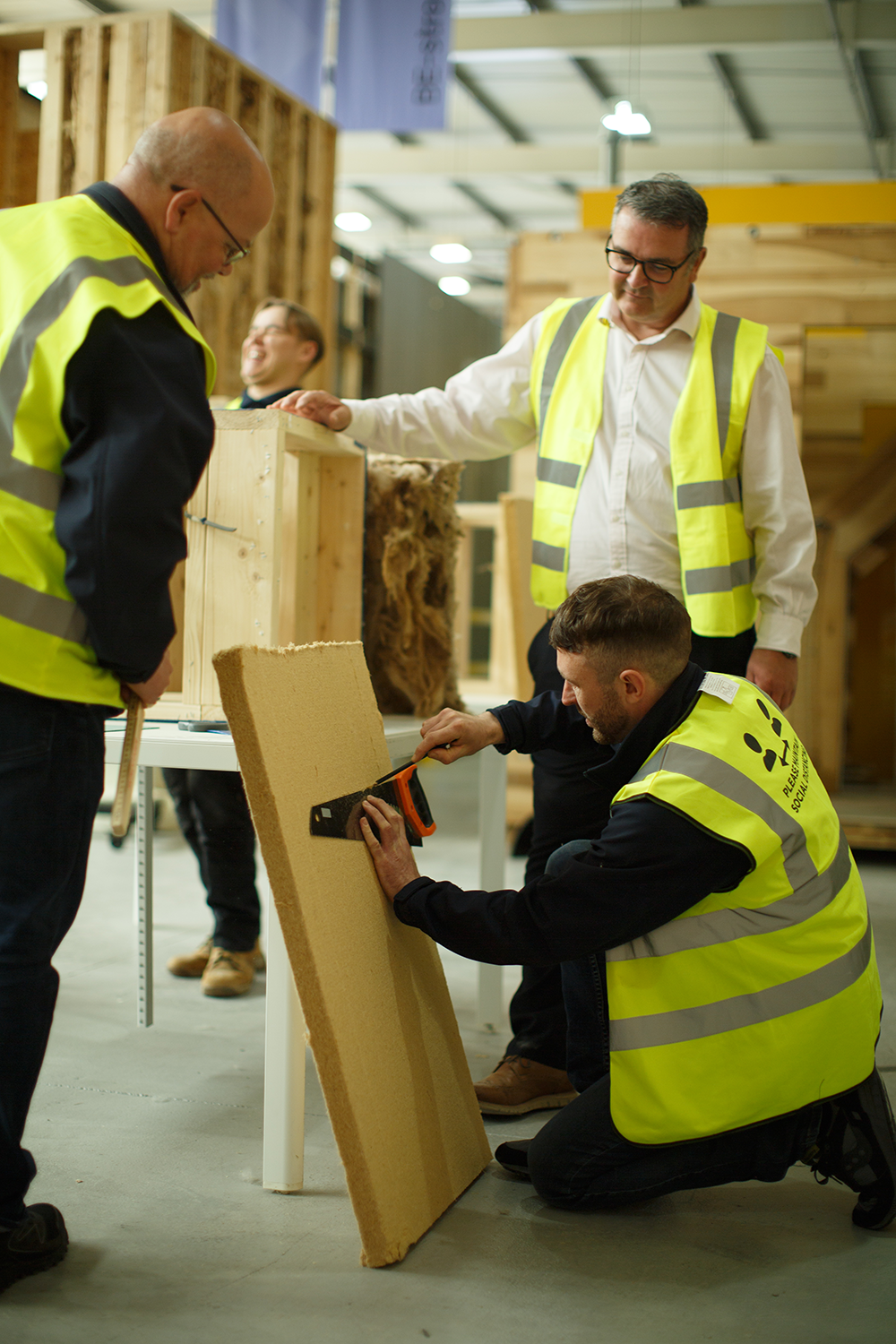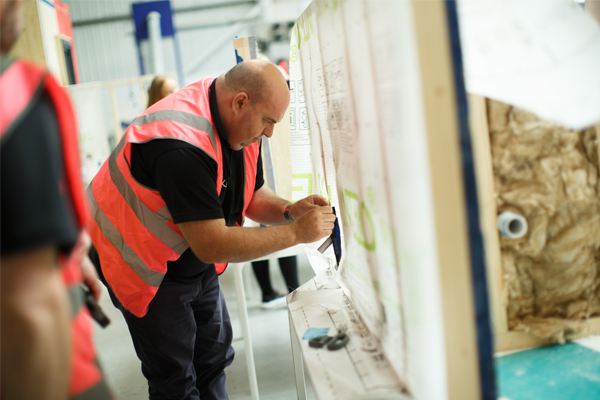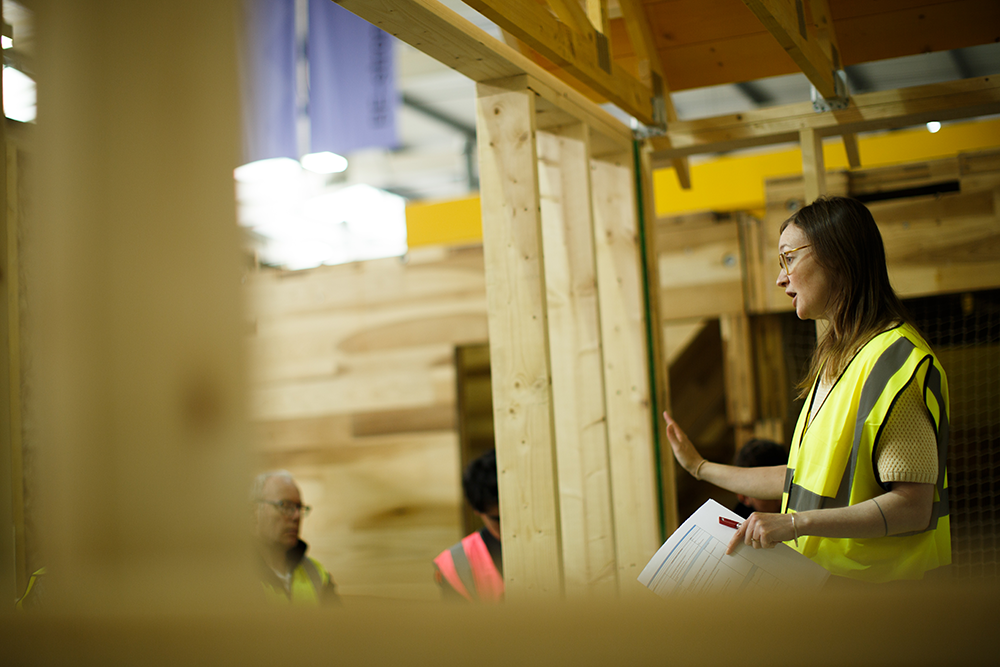 Explore our online training