i-Con initiative: Challenge meets innovation
BE-ST's response to the Covid-19 pandemic - supporting the UK construction industry in challenging times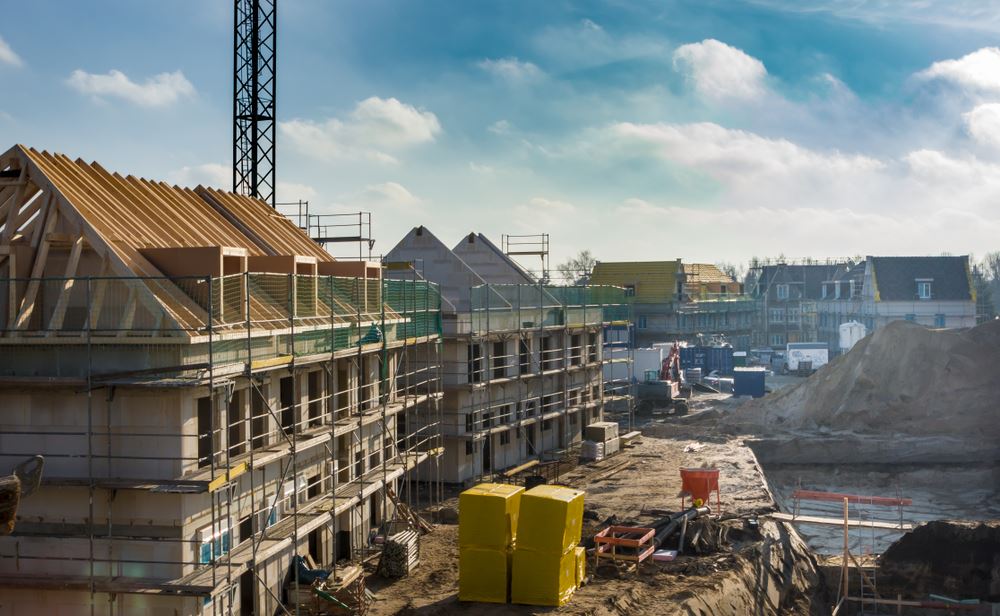 The background
In the first few months of 2020, the world changed in an unprecedented way – and construction did along with it. Research submitted to the UK Parliament interviewed 13 construction employees in May 2020 and found:
46% were temporarily working remotely.
23% had been furloughed.
16% had lost their job.
Only 15% were still site-based.
100% said they had been affected by the Covid-19 pandemic and all interviewees admitted that their employers were dealing with significant challenges at the time, including major cash flow issues, supply chain disruptions, delayed projects, and worker safety concerns.1
Meeting the challenge
To help support the sector, BE-ST sought to find ways to address immediate challenges faced by the industry, while also promoting long-term solutions that could improve the industry's resilience and sustainability. With a pressing need to bring about support at a time needed more than ever, BE-ST launched the i-Con Initiative: a support program aimed at promoting collaboration and innovation in the industry.
Rapidly co-creating solutions
BE-ST put industry at the centre of the programme as only industry knew the challenges they were facing. To deliver this support quickly, the BE-ST team went about:
Creating a challenge–solution based matchmaking platform for prospective partners to find each other
Opening a call for these partnerships to submit project applications
Funding 6 projects most impactful to industry
The i-Con Initiative set up a collaboration portal where public and private sector organizations, trade associations, and the wider construction sector could register their challenges. These challenges were then communicated widely to attract industry and academic experts to step forward with proposed solutions. The matchmaking process helped to build collaboration teams who could access support and expertise, apply to the fund for financial support, and co-create solutions.
The i-Con Innovation Challenge Fund was also established to provide financial support to successful applicants who designed projects covering a wide spectrum of areas including economic recovery, technology, skills, and new processes.
The fund was managed by BE-ST using funding from the Scottish Government through a partnership of the Scottish Funding Council, Scottish Enterprise, and Highlands and Islands Enterprise, and potentially other organizations.
"This collaborative approach, through a unique matchmaking process, will not only help the industry during the current crisis, but could offer a long-term way of working in how we tackle problems faced by industry partners. This aims to improve the health of our workforces, financial stability and security, but also helps to protect the future delivery and operation of the nation's critical infrastructure, housing and wider built environment assets."

Stephen Good

BE-ST CEO
Impact
Since its launch in May 2020, a total of 242 matchmaking profiles were created on the i-Con collaboration portal by public and private sector organizations, academia, trade associations, and the wider construction sector. The initiative received 23 funding proposals during the first round of funding, with six successful project applications being granted funding.
The six successful projects
BE Covid Smart - CICV Forum, Multiplex, GSA, BE-ST
Remote Building Inspection - Sublime, Scottish Government Building Standards Division, Balfour Beatty, University of Strathclyde and Robert Gordon University, BE-ST
Stimulating repairs and improvements to aid a green recovery from COVID-19 - CICV Forum, Fraser of Allander Institute, University of Strathclyde, BE-ST
A COVID-19 response for the light-gauge steel framing industry (CovSteel) - Newton Steel Frame. the University of Edinburgh, BE-ST
Trial of Smart Site Management Proximity Sensing Solution - SiteCircle, BE-ST
Trial of Digital Pass Solution - eCom Scotland Ltd, BE-ST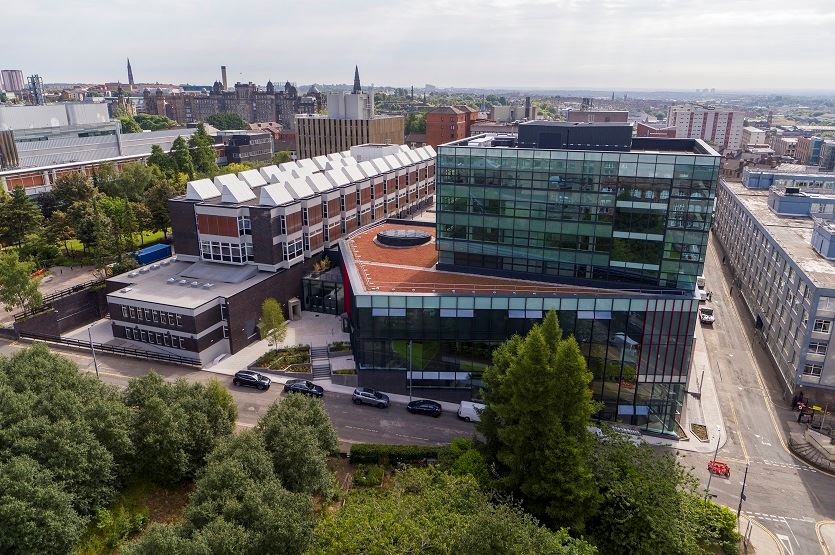 The successful projects covered a range of areas, including developing a COVID-19 immersive learning experience to support Scottish construction to return to work safely, and a project with image processing and virtual reality interfaces to enable building professionals and consultants to remotely manage and monitor the construction phase of buildings.
This project's approach to defect detection was used on the development of University of Strathclyde's new Learning and Teaching building – one of the landmark outputs of the i-Con initiative.
BE-ST also trialled technology at its centre to create a 'Smart Site' workplace where social distancing and contact tracing was monitored. Research was undertaken by the Fraser of Allander Institute support industry recovery in a wider sense looking at VAT rebates, and University of Edinburgh in a more sector specific sense looking at improving the fabrication process of steel.
The i-Con Knowledge Hub and Online Learning Platform also provided a vital source of support for the built environment community, offering relevant information and navigation of the range of support services available to the sector. A range of online events, webinars, and training programs that built resilience and knowledge across the sector.
Support for recovery from BE-ST
The i-Con Initiative has demonstrated the power of collaboration and innovation in supporting the construction industry during the COVID-19 pandemic. By bringing together public and private sector organizations, academia, trade associations, and the wider construction sector, the initiative has helped to address immediate challenges faced by the industry while also promoting long-term solutions that could improve the industry's resilience and sustainability.
The success of the i-Con Initiative highlights the potential for collaborative approaches to tackling problems faced by industry partners and provides a blueprint for future industry innovation initiatives.