BE better: an equity and inclusion spotlight #4
Age Scotland is the national charity for older people. One of its key focuses is tackling ageism in the workplace and ensuring that employees of all ages feel respected, valued and able to fulfil their aspirations and potential. To date, Age Scotland has supported over 14,000 individuals across over 250 organisations to become more age inclusive.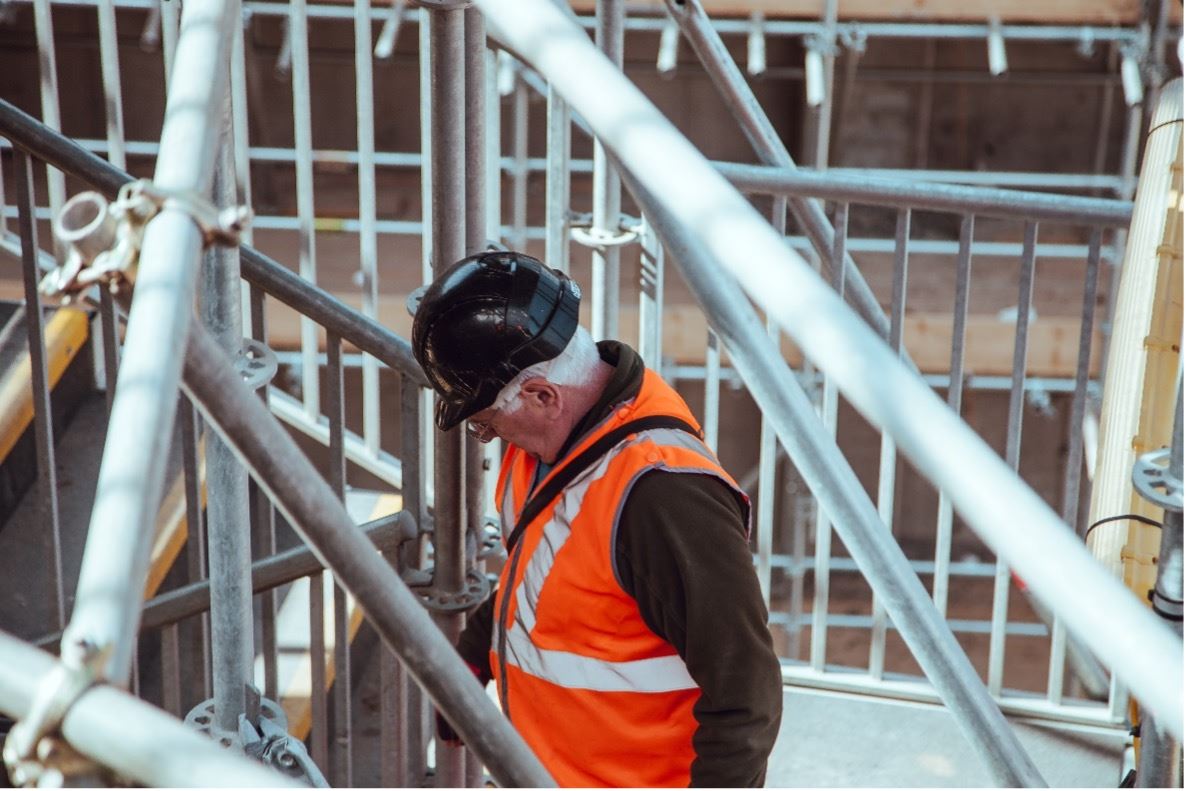 Older people in construction and the built environment  
One study found that in 2020, 37.3% of workers in construction in Scotland are over 50 years old compared with 33.3% for Scotland as a whole. According to Age Scotland, this number is set to rise as changes to retirement and state pensions make working beyond the age of 65 more common. As our population projections also show a reduction in people between 18 – 24, older workers will become more and more valuable to Scotland's workplaces. 
However, there is a mismatch between the willingness to hire older people and the number of eligible older people seeking employment. A recent survey by the Chartered Management Institute revealed that just four out of 10 (42%) employers were open "to a large extent" to hiring people aged between 50 and 64. 
How Age Scotland can support construction and built environment businesses  
Age Scotland offer a range of both funded and paid workshops and services, all designed to help organisations become more age inclusive. For businesses operating in the built environment, the most relevant and useful of these would be:  
Age inclusion for managers

– Age Scotland received funding from the Scottish Government to design and deliver 100 fully-funded workshops to organisations across Scotland. So far these include Police Scotland, NHS National Services and Mackenzie Construction, covering topics such as biases, organisational culture and what an 'age inclusive' workplace is.

 

Virtual reality dementia & ageing experience

– In response to the fact that 60% of people living with dementia having some form of sight loss, dementia friendly design is growing in importance, Age Scotland has designed an innovative VR experience that could help any construction company that builds dementia-friendly spaces to explore our virtual residential home and domestic kitchen environments to gain further empathy and understanding of the daily challenges people living with dementia can experience. 

 

Unconscious bias workshop -

Age Scotland's Unconscious Bias workshop uses digital media that has been specifically created to immerse participants into workplace situations. It allows them to experience their own personal bias as well as how it feels to be on the receiving end of other people's biases, in turn creating a greater awareness of the effect of unconscious bias and a motive for change.

 

Planning for Your Future –

To date, Age Scotland has welcomed nearly 4000 people to its retirement planning workshops. In these workshops, expert speakers guide delegates through the important issues that people need to consider to make an informed choice about their retirement plans. These include managing Change, managing your time, finances, legal and health & wellbeing.  We recommend attendees are up to 5 years away from leaving full time employment. 

 
We are really keen for the construction industry to know more about and really engage with our Age Inclusion workshops and webinars that are funded and endorsed by the Scottish Government. There are several factors that make Age Scotland's offering special. As a charity, we prioritise helping our customers support their workers before profit. We look at age as a specific area of interest rather than trying to offer support across multiple topics, and as a Scottish-based charity we are tuned into the needs of organisations in Scotland and understand demographic challenges.

Jonathan Park

Business Development Manager – Age Scotland
Want to get involved?
Visit the Age Scotland website or get in touch with Jonathan Park, Business Development Manager, here: jonathan.park@agescotland.org.uk