Report calls for greater circularity and higher-value applications for Scottish timber
Built Environment – Smarter Transformation (BE-ST), Scottish Forestry and Zero Waste Scotland have published a first-of-its-kind report exploring timber cascading in Scotland. The report - 'Wood Cascading in Scotland' - considers the timber supply chain and looks at how the sector can encourage greater re-use of timber and wood fibre to get the most from the timber we grow.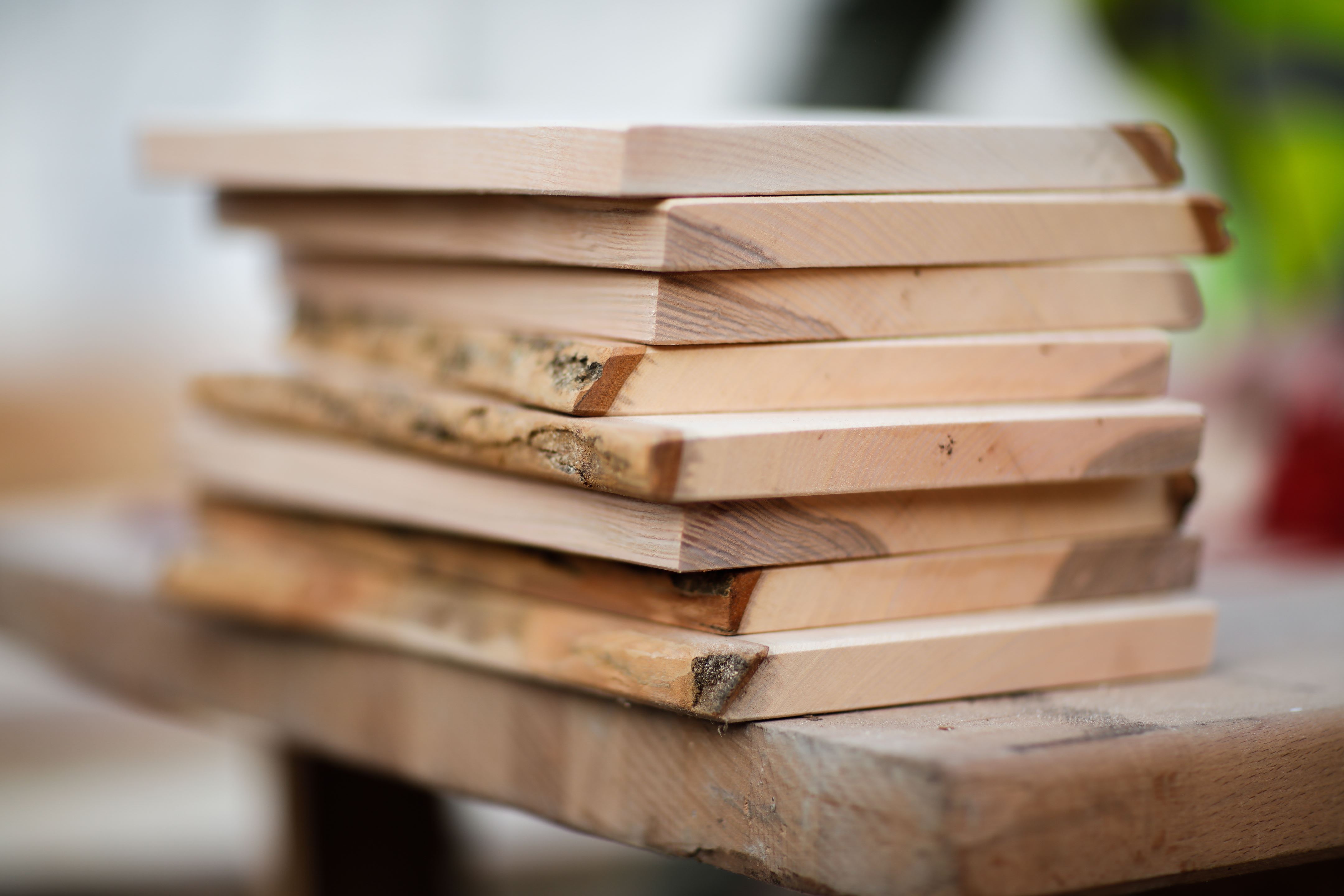 As a concept, timber cascading aligns closely with the aims of a circular economy: to eliminate waste, optimise resource use and reduce the environmental impacts of products by keeping them in use as long as possible, at the highest value possible.
This means that home-grown wood can be used across several lifecycles in high-value applications within the built environment before it is eventually recycled to create secondary products such as furniture and/or panel boards, before it is ultimately recovered as energy. By taking this approach, the sector can ensure maximum economic, ecological, environmental and social value for the forest and timber industries, and the people and nature of Scotland.  
The 'Wood Cascading in Scotland' report reviews the current level of timber cascading, both nationally and internationally, and looks at any pre-existing regulatory barriers, enablers, strategies, and applications used to increase the reuse and lifecycle of timber products. It also identifies opportunities for secondary products that can be manufactured using either the co-products from sawmilling or reclaimed timber.
The research highlights the environmental benefits of timber cascading as the process potentially allows both embodied carbon and associated manufacturing emissions to be reduced, whilst increasing the availability of wood fibre for future applications.  However, challenges such as a lack of detailed data, sector understanding and infrastructure, and limited market appetite will need to be overcome through further research, innovation, and regulation, if these gains are to be capitalised upon.
'Wood Cascading in Scotland' concludes by calling for further research to deepen knowledge and understanding of timber cascading and to enable the sector to fully exploit the benefits, reduce waste and increase supply of timber for highest-value uses.
Roland Stiven, Business Development Advisor at Scottish Forestry said:
"The sector is already making use of the whole forest harvest from sawlogs to sawdust and the majority of wood products are recycled for re-manufacturing or biomass fuel.
However, there are opportunities to optimise the use of wood within a more circular economy to extract greater value from every tree and store more carbon within the built and manufactured environment. The report gives timber businesses an introduction to the idea of cascading and suggests some opportunities to encourage re-use and recycling."
Stephen Boyle, Programme Manager for Construction at Zero Waste Scotland, said:
"The circular economy is all about making what we have last longer, and that's why it's fantastic to see this thinking being applied to one of our most essential building materials in this report. Keeping our timber in high value use for longer can really help reduce the carbon impacts of construction projects, and this is a vital part of the efforts needed to tackle the climate crisis."
Louise Rogers, Impact Manager at BE-ST, said:
"By producing this report, BE-ST has been able to leverage its ecosystem and network to ensure its reach across sectors, while the collaboration with Zero Waste Scotland and Scottish Forestry has ensured the outcomes of the project are as robust as possible and in line with the complementary objectives of the three organisations. And we hope to not stop here.
Together, we are poised to undertake the next stage of research including a material flow and life cycle analysis of the most optimum cascading streams to utilise our natural resources most efficiently. We hope to develop a Scotland-specific roadmap of how to tackle barriers and encourage adoption and assist policy makers and building regulators to incentivise the design and use of cascaded wood products and as a result create a more resource efficient Scotland."
Wood cascading in Scotland
A first-of-its-kind report explores timber cascading in Scotland by Built Environment – Smarter Transformation (BE-ST), Scottish Forestry and Zero Waste Scotland.