BE-ST and Coaction introduce training to empower the construction industry to put Passivhaus standards into practice
Built Environment - Smarter Transformation (BE-ST), in collaboration with Coaction Training CIC (formerly known as Carbonlite), has announced a groundbreaking training initiative aimed at revolutionising the construction industry's approach to sustainable building.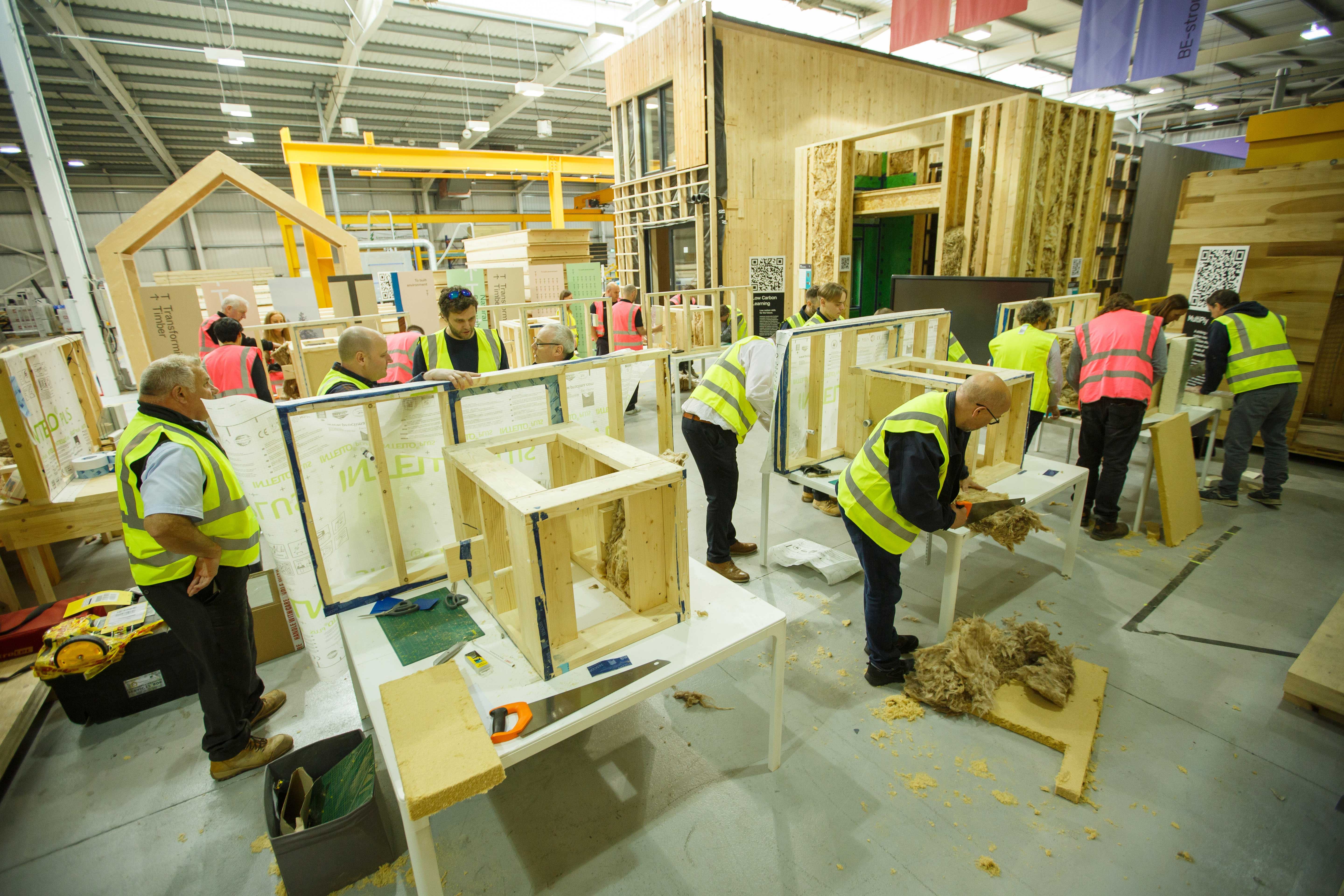 Delivered at BE-ST's cutting-edge A Lab facility on their purpose-built campus in Hamilton, this hands-on training programme is aimed at bridging the gap between theoretical understanding of Passivhaus techniques and standards, and practical implementation. Attendees will gain a comprehensive understanding of what it takes to achieve a quality build in a Passivhaus project.
This pioneering training programme, endorsed by the Passivhaus Trust (PHT), is a joint effort between innovation centre BE-ST and non-profit Coaction Training CIC, which are both organisations committed to equipping the construction sector with the skills needed for a low carbon future. The programme is designed for industry professionals, including designers, consultants, and contractors, to learn directly from the UK's most experienced practitioners and rapidly upskill their knowledge as Scotland moves closer to new builds requiring to be Passivhaus standard or equivalent by December 2024.
Passivhaus in Practice will kick off on 19th September 2023. Find out more and reserve your place here.
Caitriona Jordan, Head of Retrofit at BE-ST, highlighted the significance of this initiative: "The construction industry in Scotland is at a turning point, where embracing sustainable practices is going to be less and less of a choice, and will be required increasingly by law. With the PHT's endorsement, our collaboration with Coaction Training CIC aims to provide rapid upskilling that bridges the gap between theory and practice to make sure that businesses have the skills in their teams they need to stay ahead of the curve and be successful."
Sarah Lewis, Research and Policy Director at Passivhaus Trust, expressed her enthusiasm for the programme: "This is an opportunity for upskilling that businesses should seize. This collaborative Passivhaus training initiative represents a leap forward in fostering green skills within the construction sector. By blending theory with hands-on practice, the Trust's training partners, BE-ST and Coaction Training CIC, are setting the standard and guiding professionals towards a future where high-performance energy-efficient construction is the norm. "