Satellite technology in construction and built environment: A quick guide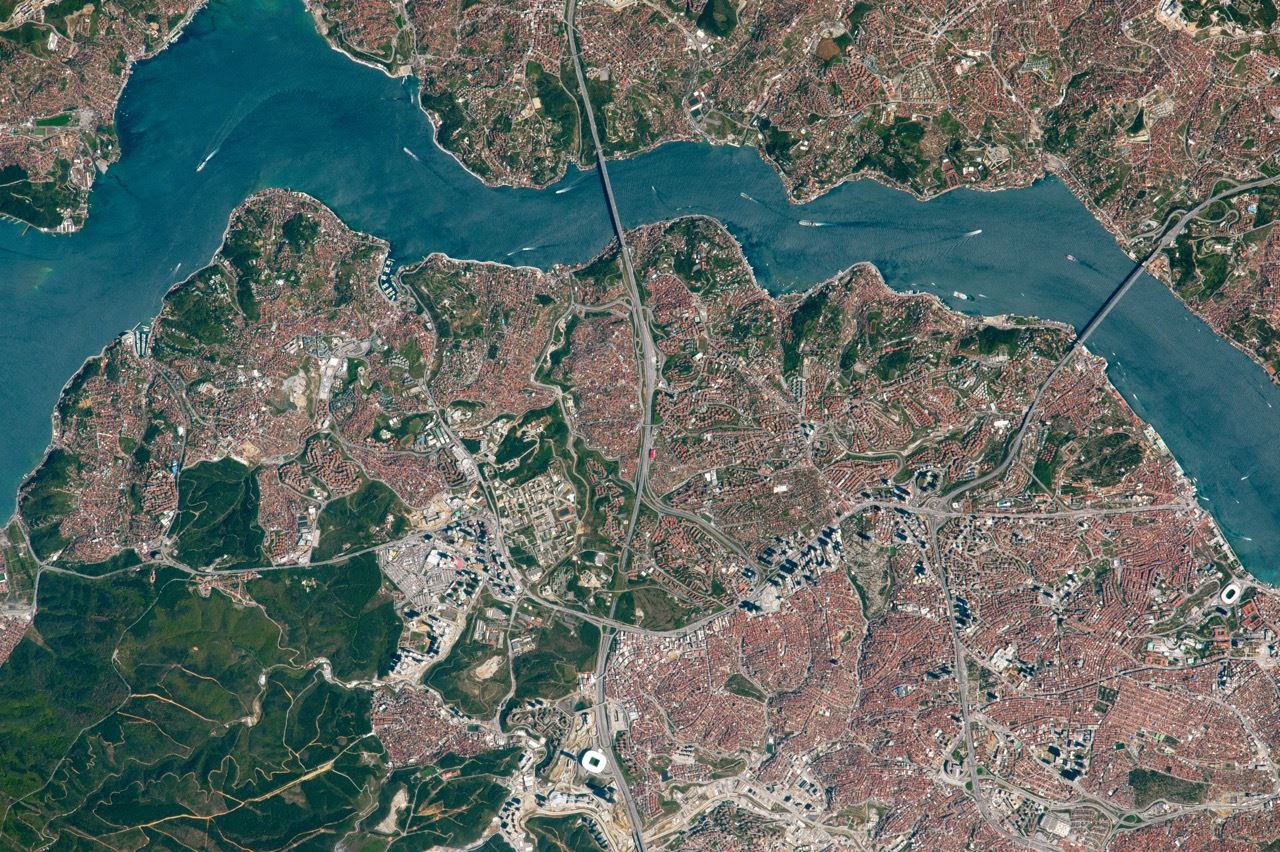 Businesses are using space tech to solve problems in construction, the built environment and infrastructure – but what is it and how are they doing it? 
Space might seem worlds away from the construction sector but satellite technology and the data that it provides are being used across the world in various applications to solve problems for businesses.  
In Scotland, Ken Gordon, European Space Agency (ESA) Business Ambassador is helping bridge this gap across all different kinds of applications. The European Space Agency gives companies funding and support to use space to improve efficiencies, costs and outcomes, and there are a number of built environment and smart city applications that ESA are helping get off the ground. 
But what is satellite technology and how is it being used? In order to bring the concept of satellite data back down to earth, Ken shares some of the possibilities that are already being used and how the sector might explore them.  
What is Satellite technology?
Satellite technology involves the deployment and operation of satellites for location tracking, monitoring, communication, navigation and more. 
Satellites are constantly communicating information. This information offers insights into better ways of doing things and has the opportunity to be used at every level of construction, built environment and infrastructure, with applications in on-site work, property, cities, infrastructure, planning, building, monitoring and so much more. 
The possibilities are endless, says Ken. 
For example, satellites can help form digital twins of buildings and areas, track locations to form better transport and delivery routes, or act as defect detection on built structures. The commercial opportunity to exploit satellite data is huge. And often this data is free to access itself, although the challenge may lie in making that data make sense.  When organisations have problems or solutions where they are interested in utilising space data to solve them, this is where ESA can help in bringing that idea to life.  
It's about getting space into their business where they haven't thought about it before.

Ken Gordon

European Space Agency (ESA) 
Who is European Space Agency? 

The European Space Agency is an intergovernmental organisation dedicated to the exploration of space. 
ESA's budget for 2023 is €7.08 billion, with €600m coming into activities and programmes in the UK. The goal of their business unit is to apply space to business - using space to solve problems and act as a return on investment for people and organisations alike.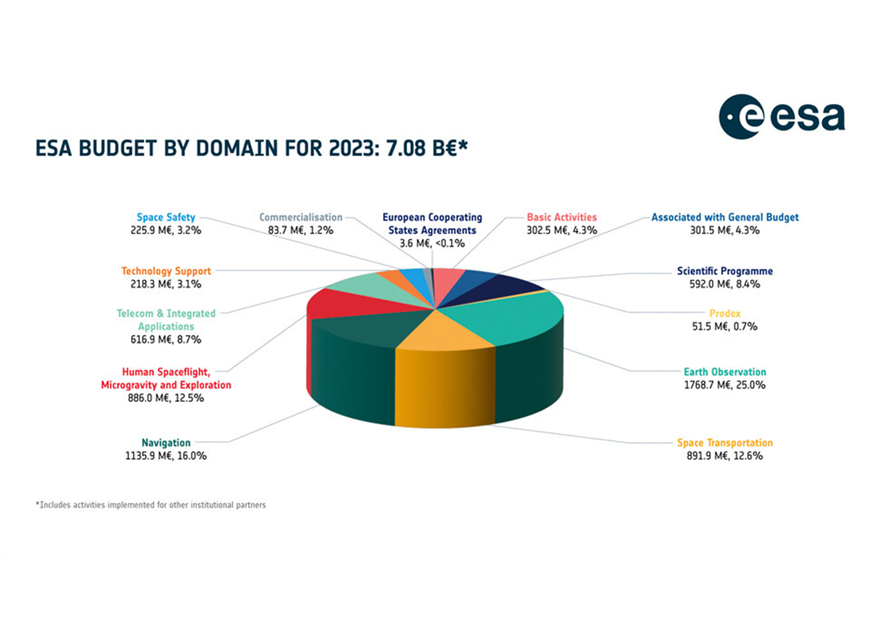 ESA budget 2023, courtesy of ESA - https://www.esa.int/About_Us/Corporate_news/Funding 
ESA offer funding services for organisations across Europe, with representation in each country working with local businesses to succeed with this.  
Ken Gordon is Scotland's representative for developing and supporting space solutions alongside organisations, and part of Ken's role is helping businesses through the application process. 
How can sat tech be used in construction?  
It is important to know the art of the possible when it comes to satellite technology, and what technology is already out there and how people are using it. Investment in satellite technology in Scotland is growing. 
Just at the end of 2022, Mangata announced its decision to establish itself in Scotland with support from Scottish Government - a £83.7 million investment through collaborative funding.  
Examples of satellite technology construction projects 

1. Geovation 

Geovation worked on a project on location data, navigation for moving objects, and monitoring onsite activity for administrative and anti-theft purposes.  
2. Application of satellite technology in infrastructure monitoring

University of Cambridge's Digital Built Britain conducted research on harnessing radar imagery captured by satellites (InSAR) to monitor minute-scale movements of built environment assets. By consistently collecting and storing satellite data, including the freely available European Space Agency's Sentinel data, the project explored its retrospective use in forensic investigations after major incidents.  
3. Urban AI 

ESA funded Urban AI to deliver software to monitor green buildings and urban environments, enable digital twin creation and enhance green energy initiatives. This approach empowers entities to monitor urban development and tailor emission reduction strategies.  
4. Applications of Synthetic Aperture Radar (SAR) Satellite data in Construction 

BE-ST has worked with Sublime to conduct a literature analysis to identify the state of the art around satellite data applications in construction, and build a blueprint to define specific areas of interest for future research activities. 
These satellite applications are only a small piece of the whole picture of using space to do innovative things to solve non-space problems that will have an impact on the construction industry. 
This isn't about satellite data in isolation – it's about how applying that data can enhance what we're already doing in an incremental and progressive way. BE-ST and ESA both support businesses to come closer to that commercial exploitation stage, albeit in different ways, and Ken has been really good at working with BE-ST to identify opportunities and maximise the benefits to industry partners.

Fiona MacDonald

Impact Manager – Digital, BE-ST
European Space Agency Funding  
Who is it for? 

The funding is for organisations looking to commercialise or explore space data solutions. Most of the businesses that apply fall in the SME or micro-SME category, although there are examples of larger organisations going through the funding as well. 
Types of space technology funding 

ESA have flexible funding. They have competition-based funding where on a daily basis sometimes monthly basis, new competitions will pop up. They also have an open call where people can apply at any time, with no deadlines. Full details of these opportunities is available at www.business.esa.int. 
Ken Gordon is able to support in the application process.
Explore their website and get in touch with Ken to start the conversation.