Online learning to inspire next generation into green construction careers
As part of its Low Carbon Learning: Next Gen programme, Built Environment – Smarter Transformation (BE-ST) has launched an e-learning module on sustainable construction that can be accessed online for free at any time. It is designed to help young people better understand how alterations to existing buildings can save energy and money.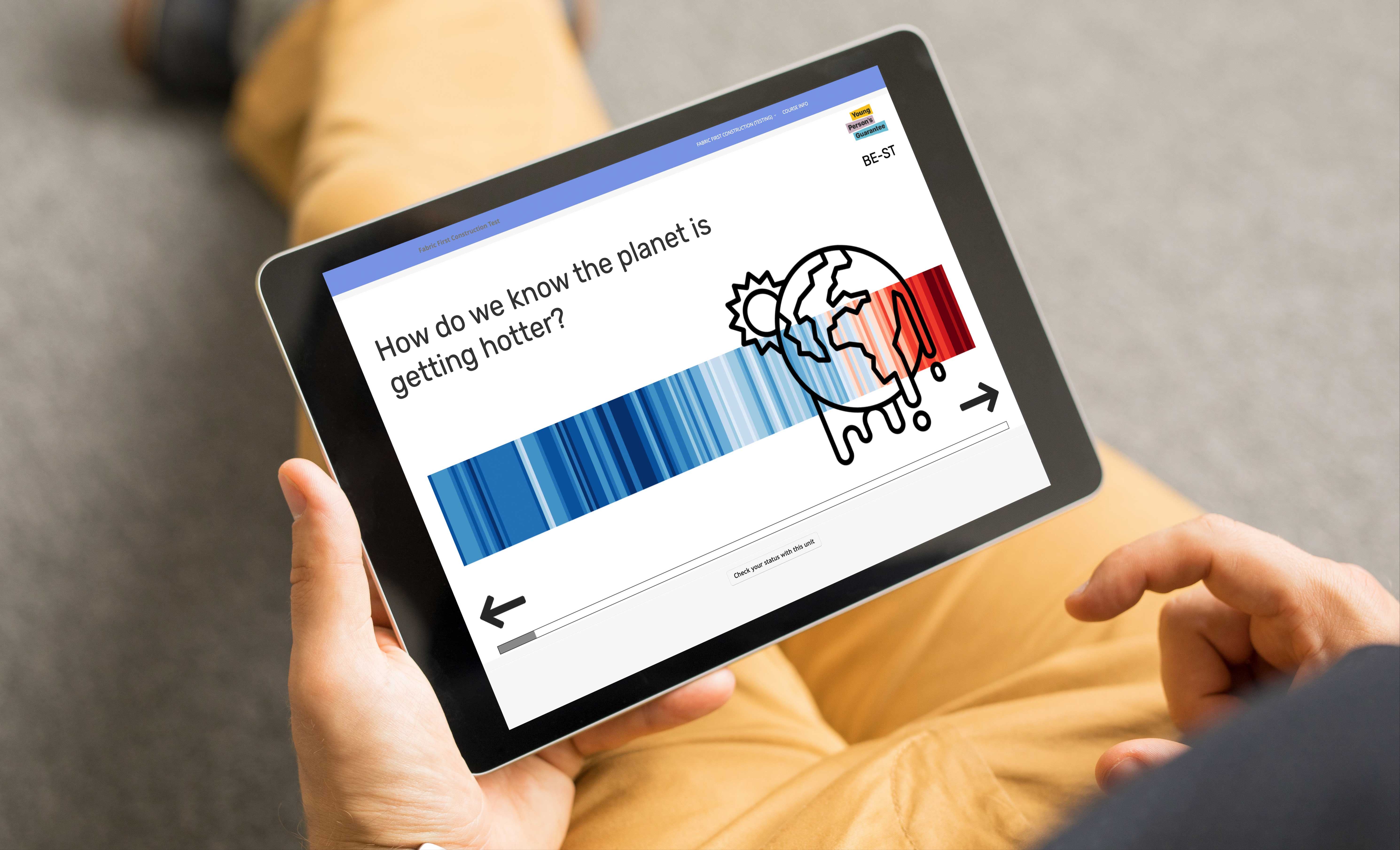 The 'Fabric First Construction' online module is aimed at 13- to 24-year-olds, regardless of their experience in construction or relevant academic credentials, but is also open to anyone interested in better understanding 'fabric first' principles. It aims to introduce sustainability concepts to learnings in a dynamic and engaging way. 
Clear and simple diagrams lead learners through the basic adaptions that we can make to our existing houses to meet targets to be net zero by 2045 as well as outlining some low-cost ideas for taking fabric first principles into homes today.  
Next Gen is the third phase of BE-ST's Low Carbon Learning programme. Next Gen has been running since March 2023 with a mission to inspire the young people who will make up the next generation of the construction industry's workforce. It has engaged over 700 young people across Scotland so far in fully funded, hands-on workshops focussing on low carbon and sustainable construction.  
Next Gen was launched following financial support from Young Persons' Guarantee and the Scottish Funding Council, with a goal to widen access to meaningful and future-proof career opportunities in the construction sector.   
Kate Forbes, BE-ST Associate Impact Manager and leader of the Next Gen programme said:
"We've created this online module to share some of the content from our Low Carbon Learning: Next Gen workshops with a much wider audience. We hope that the content will supplement and complement existing teaching in schools, colleges and universities. The 'Fabric First Construction' module aims to give learners an insight into how we can make our existing buildings into zero carbon homes in a simple, short, and accessible online module." 
James Dunphy, Director for Access, Learning and Outcomes, Scottish Funding Council, said:  
"We want to inspire young people to enter careers that they might otherwise not have considered and support underrepresented groups to access new pathways and opportunities. The sector will benefit from a more diverse and equal future workforce, which in turn will bring much-needed green skills."